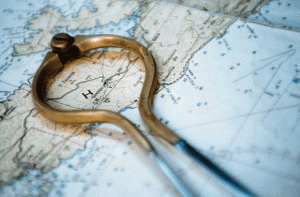 The formulation of corporate strategy doesn't align well with a 'one size or shape fits all' approach. As a consequence there is no such thing as a 'best practice' guide for defining corporate strategy.
A large and ambiguous lexicon of terminology, definitions, principles and concepts with wildly varying interpreted adds to the complexity of the process of defining a strategy and individual circumstances often prescribe how a specific strategy should be developed and implemented.
Corporate strategy is based on knowing a few things:
where business is at today
where business wants to be
how business believes it can get there
Failure to change and pivot the business can present a significant risk which may affect overall plans to develop and grow the business – competition is almost certainly evolving and progressing, and one is likely to be left behind in terms of efficiency, reputation and financial success if  lessons are not learned and factors which may influence successful goal attainment are ignored.
These factors impact corporate strategy and business plans.
If the purpose of the plans are business development rather than raising finance, decisions made today should be effected tomorrow.
Defining corporate strategy is a process.
The process objective being to combine the activities of functional areas of a business in a way which will successfully achieve organisational objectives.
Though not always written down or explicit, it should determine how business :
is organised
policies set
resources allocated
operational processes executed
The output of this process is an overarching strategic plan which will set the parameters for detailed operational and departmental plans.
---
About the author

Clinton Jones has experience in international enterprise technology and business process on four continents and has a focus on integrated enterprise business technologies, business change and business transformation. Clinton also serves as a technical consultant on technology and quality management as it relates to data and process management and governance. In past roles Clinton has worked for Fortune 500 companies and non-profits across the globe.