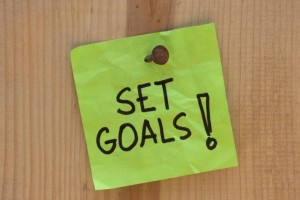 Strategic plans are a blueprint for company objectives. When creating  strategic plans there are certain objectives that the company hopes to achieve during the execution of the plan.  Understanding the organizational objectives of a strategic plan will help an organization create efficient plans to guide company growth.
To obtain long-term results, we need to have a combination of  goals that will lead to the outcomes desired. If a young person wants to finish high school, for example,  he will need to successfully complete the preceding grades and examinations leading up to the last grade. The same is true for the business. If the intent is IPO or acquisition then there must be a plan for achieving this.
Learning to develop statements of goals is the first step. Develop specific objectives that will help to make the vision and mission a reality.
We all encounter the concept of  service and when we experience bad service or good service, for that matter, we can generally recognise it. We don't always recognise it in ourselves though. Service is of course inward and outward facing and a service-oriented person will generally give those that they interact with, a stellar experience even when the products or culture of an organization is not as good as it could be.
Products these days come in several forms, physical products and digital products but then there are also intangible products like services and ideas – an outstanding product is one that addresses a need or satisfies a given want.  Great products have a  tangible and intangible attributes  like benefits, features, functions and uses offered to businesses and consumers.
The content of this site is a combination of thoughts, discoveries and reading and where appropriate attribution is given to content that can be found elsewhere. If you have something to contribute that you feel merits consideration under these general themes then please contact us to discuss further.
Most of the content on this site is provided by Clinton Jones and Associates. Clinton is a seasoned writer with broadcast experience on the KenRadio Broadcasting Tech Talk Africa channel and with Road Algoa FM's Computer bureau.
As a professional, Clinton has experience in international enterprise technology and business process on four continents and has a focus on integrated enterprise business technologies, business change and business transformation. In past roles Clinton has worked for a number of Fortune 500 companies and non-profits across the globe.
---